Pipe Making Machines
Pakona Engineers (India) Pvt. Ltd. manufactures Fully Automatic Pipe Machine, Jacking Pipe making machine in Vadodara, India.  Pakona offers Fully Automatic Concrete Pipe Machine Mach 1200 / 1600 which can produce 40 – 60 Nos. Pipes from 300 -1600 mm diameter per shift.
Pakona offers Semi Automatic Concrete Pipe Machine PPM 2500 which can produce from 40 Pipes of 800–2500 mm diameter per shift and Box culvert up to size 2000 mm. A Pioneer in manufacturing of Pre-cast machinery for concrete elements like RCC Pipes, Box Culverts, U Drains, Cable Ducts, Manholes, Jacking pipes, HDPE pipes, Hume Pipe..etc. Our machines are made 100% at our works at Vadodara, Gujarat & adhere to the highest quality controls in sync with European Technology & standards.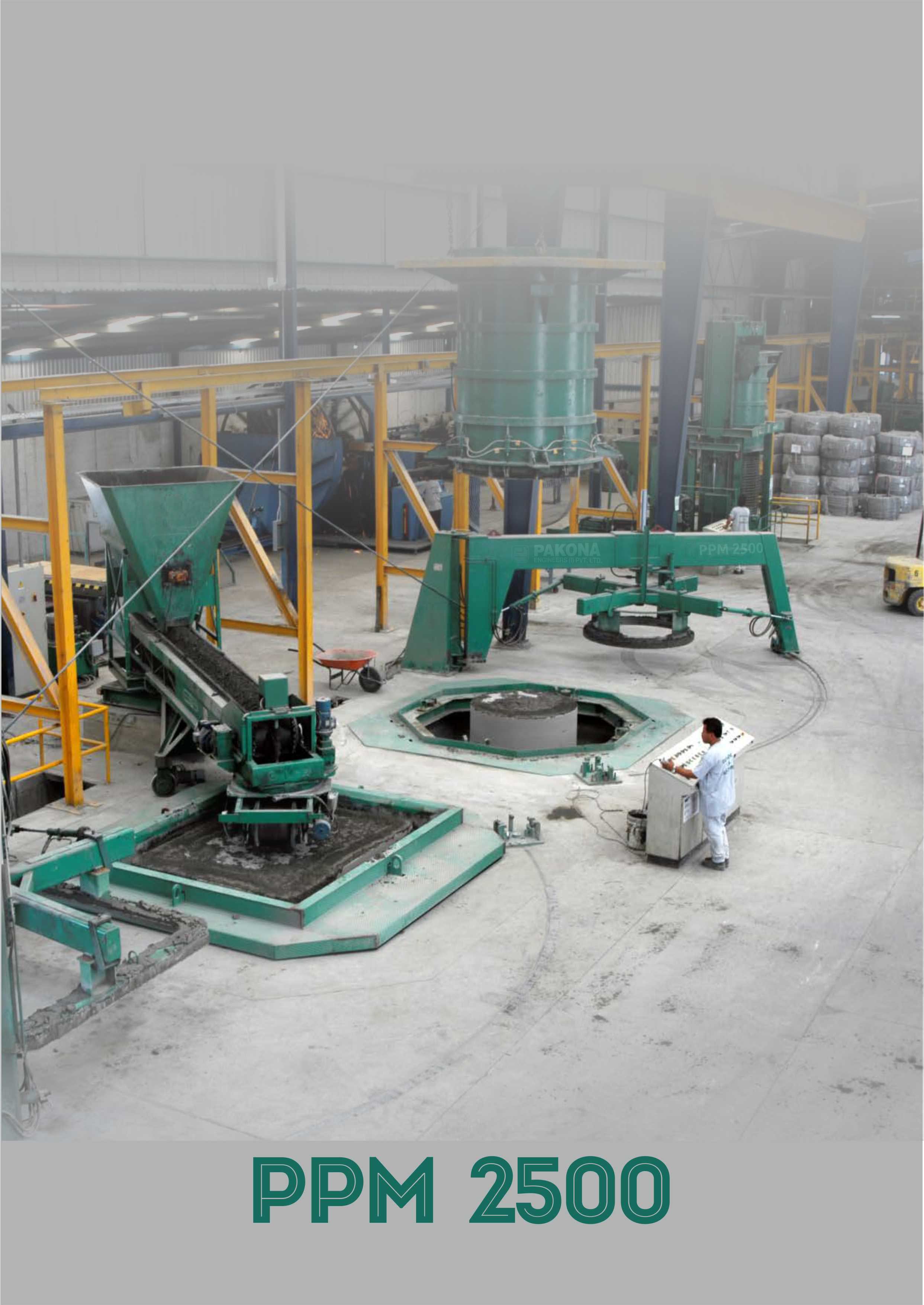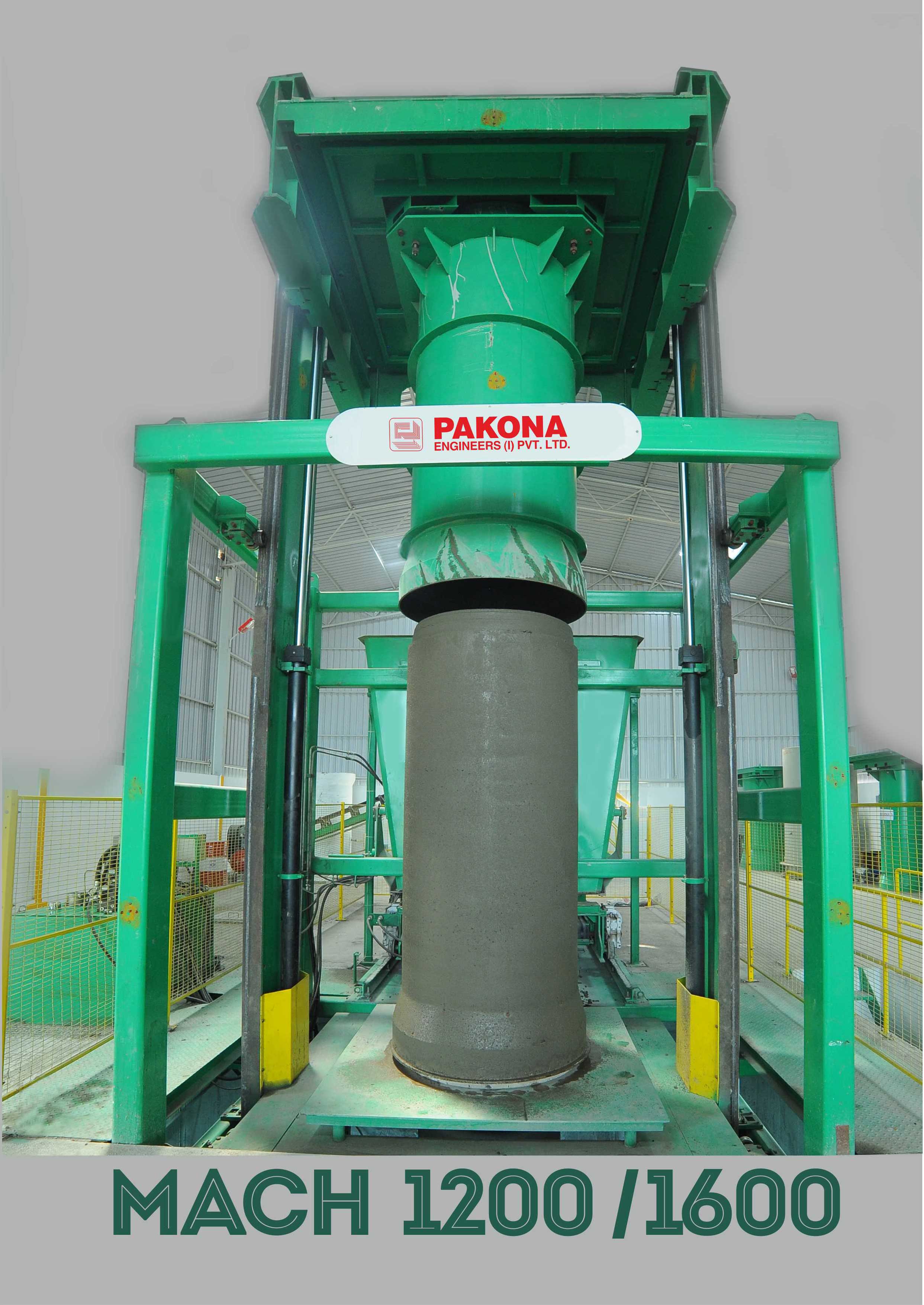 Quick Request for Related Solutions